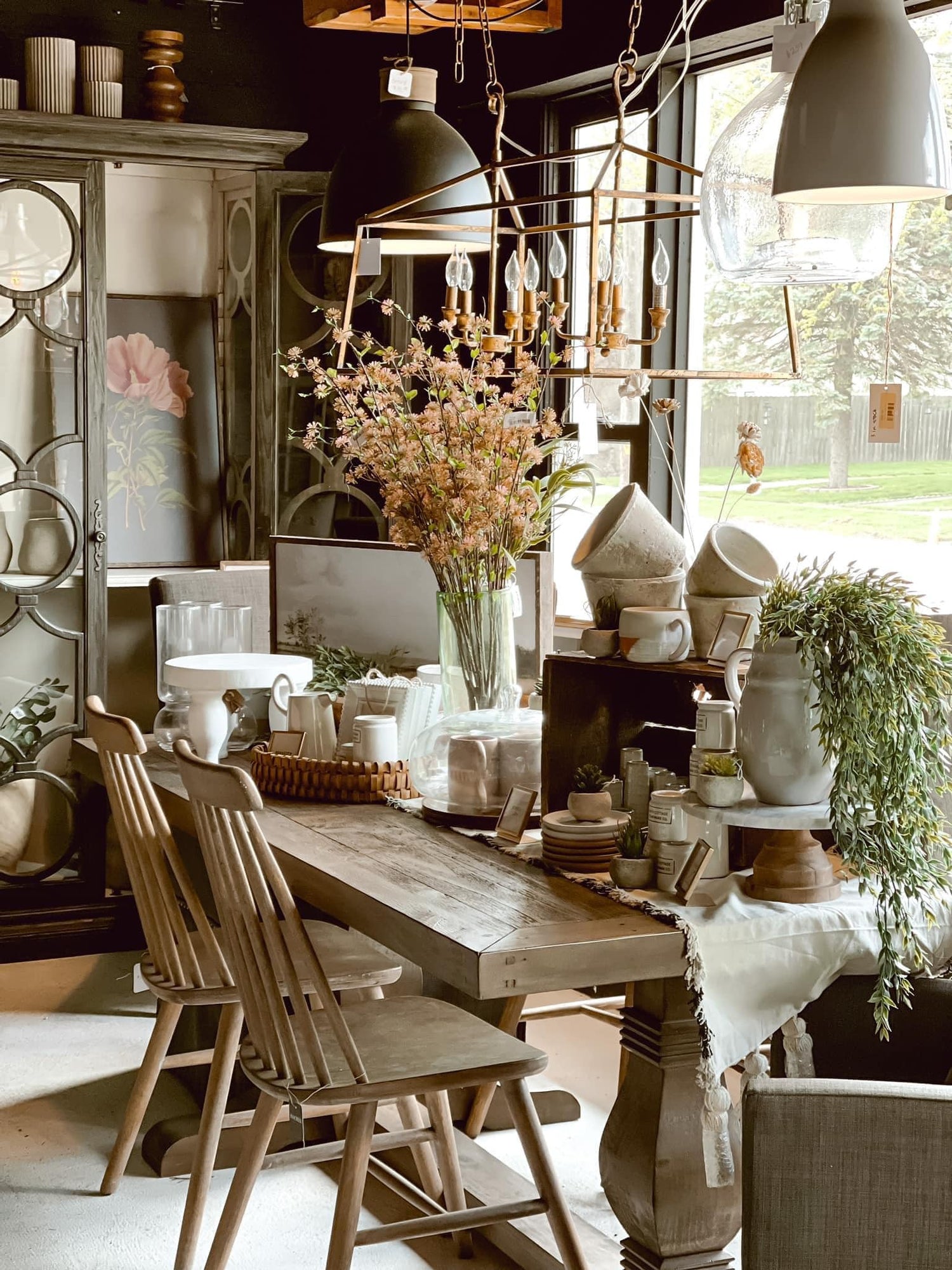 The best kept secret between Detroit and Toledo
9770 S. Dixie Hwy
Erie, Michigan
Thursday - 12pm - 8pm
Friday - 12pm - 8pm
Saturday - 10am - 6pm
Sunday - 12pm - 4pm
GET DIRECTIONS
WE'RE ONLY OPEN 4 DAYS PER MONTH - HERE'S WHY👇
WHAT OUR SHOPPERS SAY ABOUT US
"I can't say enough good things!! Everything was gorgeous! All the girls are absolutely amazing, super sweet and helpful! It's just so much fun! We'll be back every month! So much to see! Try it, you won't be disappointed!"

"I love this place!!! So many great finds and such a wonderful group of ladies that work there and run the show !! I'm SO impressed with the items they have and every month is different 😍"

"It was a charming store with so many beautiful items. I loved the layout, and all of the people who worked there were so kind and helpful! I can't wait to go back! I would highly recommend this store to anyone!"

"The kindness of the staff. The beautiful pieces they bring to their store. I will continue to shop with them."

"I love 💖 love this place - I wish I was closer (or had more room to pack in my luggage) as they had great stuff! I could have bought a truckload of stuff... I just don't have space to pack it."

"The staff is wonderful and there's something authentically beautiful in every nook and cranny of the store💖"